Know More About The Tourist Places in Bangalore that You Should Not Miss-
Bengaluru which was formerly known as Bangalore is the capital of the South Indian state of Karnataka. Regarded as one of the most important industrial hubs in the country, it has been the major operating centre to many of multinational companies in India. This is the reason why Bangalore has earned the title of "Silicon Valley of India". However, Bangalore also has been a popular travel destination because of the brilliant tourist attractions all over the city. In this article, we are going to talk about the top tourist places in Bangalore which you should not miss.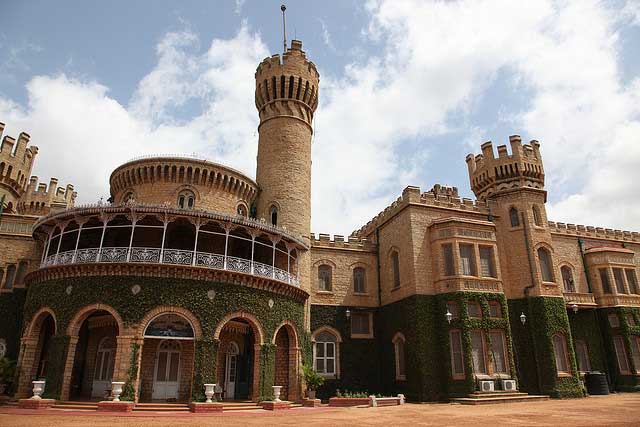 Top Tourist Attractions in Bangalore
Keep your eyes on this section thoroughly because we will provide you with an important list of tourist destinations in Bangalore and all the details about them.
It is one of the most important buildings which signify the cultural presence in a commercial city like Bangalore. Bangalore Palace was built by Chamaraja Wodeyar in the year of 1887. It was very much inspired by the Windsor Castle in England. This beautiful structure has been designed with Tudor-style architecture and has beautiful gardens all over the surrounding area. Inside the palace, you will see a plethora of displays which includes royal family photos, portraits, woodworks, artefacts etc. If you have already made a Bangalore hotel booking, then ask the hotel management to arrange a ride.
The Palace is open from 10 am till 5:30 pm. The entry fee for Indians is 230 INR and for foreigners, the fee is 460 INR. There is also a monetary charge which you will have to pay if you want to use your camera.
The Tipu Sultan Fort is a brilliant example of how amazing Indian architecture was in the past. It was built by Kempegowda in the year of 1537 with the help of mud bricks and a renovation was launched by Hyder Ali. But it was completed by Tipu Sultan in 1791 and thus the name. The fort is a two-storeyed structure with many beautiful pillars, balconies and other architectural features. If you are a lover of history and want to know more about the kind of architecture that prevailed during this period, then this is a must visit place. Advance Bangalore hotel booking is available in hotels nearby this amazing architectural fort.
Tipu Sultan Fort is open on all days from 8:30 am till 5:30 pm. Indians have to pay 15 INR and foreigners are required to pay 200 INR as an entry fee. Each trip inside the fort lasts for 45 minutes.
Lal Bagh Botanical Gardens
Another brilliant architectural maestro developed under Hyder Ali and Tipu Sultan, Lal Bagh Botanical Gardens is one of the most beautiful gardens in India. Constructed with the help of aglass, is spread over an area of 240 acres. The garden is the home to 1800 different species of plants, flowers and trees. It is maintained very carefully and with care throughout the year by expert gardeners. The lawn clock is a beautiful place to click some pictures and keep them as memories. Some popular flower shows are also hosted here in the months of January and August.
The Gardens are open from 6 am in the morning till 7 pm in the evening. Indians have to pay 20 INR for an adult and 15 INR for children.
Cubbon Park is a very popular park located in Bangalore and is visited by hundreds every day. Spread across a land of 300 acres, the park has different types of flowers and trees grown all over the place. It is the best place for nature lovers to walk and stroll around. Constructed by Richard Sankey, the chief engineer of Mysore, do not forget to get mesmerized because of the beautiful lights in the evening. You can easily check for Bangalore hotel booking near this beautiful park.
Everyone can visit Cubbon Park and the place does not have an entry fee. It is also open on all days of the week.
National Gallery of Modern Art
A great attraction for art lovers, the National Gallery of Modern Art is situated at Palace Road. Inaugurated in 2009. It is one of the three National Galleries present in India. There are two wings which are interconnected to each other. Hundreds of paintings, portraits and other artefacts are put on display here. They hail from historical roots to even contemporary painters and artists. If you love to see different art and different other stuff related to it then this is the best place to visit in Bangalore. There is also a beautiful cafe within the grounds.
The entry fee for Indians is 20 INR and other foreign nationals have to pay 150 INR. The gallery is made available to the public on all days except Monday and is open from 10 am to 5 pm.
So here are the top tourist destinations which you absolutely should not miss if you visit Bangalore. All of these places are easily accessible and more information can be found on the internet. Do an advance Bangalore hotel booking so that you do not have to face difficulties after arriving.