The Future if International Study in the UK
Since 1973, the UK has been part of the European Union, however this is set to change after March 2019. As Britain prepares to exit the EU, the UK government are in legislatory discussion regarding immigration and employment law. At present, the legislation is yet to be finalised, which is leaving many international students who are currently studying in the UK, or who are planning to study in the UK, unsure on what the future will hold for them.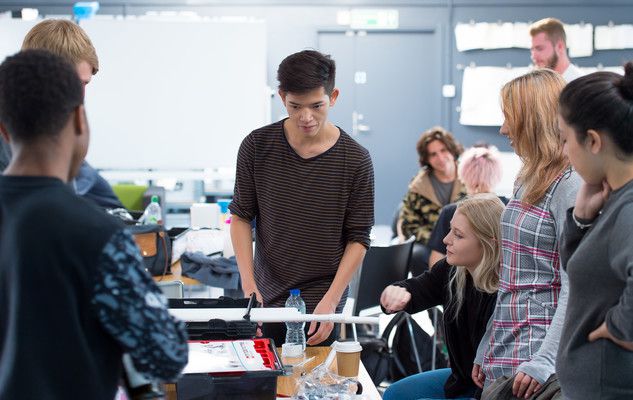 Brexit is set to impact every aspect of immigration, so anything from looking to apply for indefinite leave to remain, or even applying for a spouse visa, will change in the wake of Britain's leave from the EU. Although the policy remains unknown, we can be sure that the legislation is set to change, so as a non-UK citizen, it is important to keep up to date with any key policy updates if you are planning to move to the UK indefinitely.
What does Brexit mean for international students who want to study in the UK?
The negotiations between the UK and the EU are currently ongoing, which means that it currently remains unclear on what the future holds for international students. However, many industry experts have claimed that these new policy updates will not be detrimental to international students.
Earlier this year, a survey revealed that many overseas students have reconsidered moving to the UK after Brexit, as they believe Britons to be hostile towards international students. However, universities have recently been pushing efforts to regain some of the lost international students, offering incentives such as lower fees.
If the UK agree to remain in the single market, then it is likely that European students would continue to be treated the same way as British students. Additionally, this would also mean lower tuition fees for foreign students looking to study in the UK.
In a "hard Brexit" scenario, this would mean that European students would be in the same position and non-EU international students, who currently have to pay higher fees. Additionally, this would also mean that UK students would most likely have to pay higher fees to work in Europe.
If right now you would be classed as an "international student", by universities, rather than an EU students, Brexit will most likely not have any plans to study in the UK.
What will happen regarding visas?
If you have any issues with visas or are unsure if you are looking to study in the UK, then it's always a positive to speak with immigration solicitors based in the UK and they will be able to offer help and advice. Controlling and limiting, immigration has been at the heart of the public debate about Brexit. It's quite possible that when Britain takes leave from the EU, that new immigration policies will be sure to follow. However, this is simply speculation at this point of the process.